On March 5, 2014, Malaysia Airlines Flight MH370 goes missing with 239 Passengers Onboard.
Among the 239 passengers aboard the craft were 20 senior employees of U.S. based technology company Freescale Semiconductor.
The KL-03 microcontroller was recently developed by the corporation, for use in military radar systems. Freescale RF, a division of Freescale Semiconductor, develops radar, avionics and missile guidance systems for the military. There are 17 billion computer chips produced by the company in use around the world.
Most of the missing individuals are engineers and designers, according to a press release from management. Four of the missing individuals had a patent pending with Freescale for new semiconductor technology, however the patent had not yet been approved. Patent holders can assign proceeds to beneficiaries legally, but they cannot do so until the Patent is approved.
Four days after the flight disappeared, the patent was approved and the license was awarded to five parties — Freescale Semiconductor, and the four Chinese employees of the company who were on-board the aircraft when it vanished.
Once the passengers of MH370 were declared dead, the entire patent was awarded to the Freescale Semiconductor Company, owned by Jacob Rothschild through Blackstone, and George H. W. Bush, Sr., through his holdings in the Carlyle Group.
To this day, Flight MH370 has not been found. Many theories have come about as to where it might be.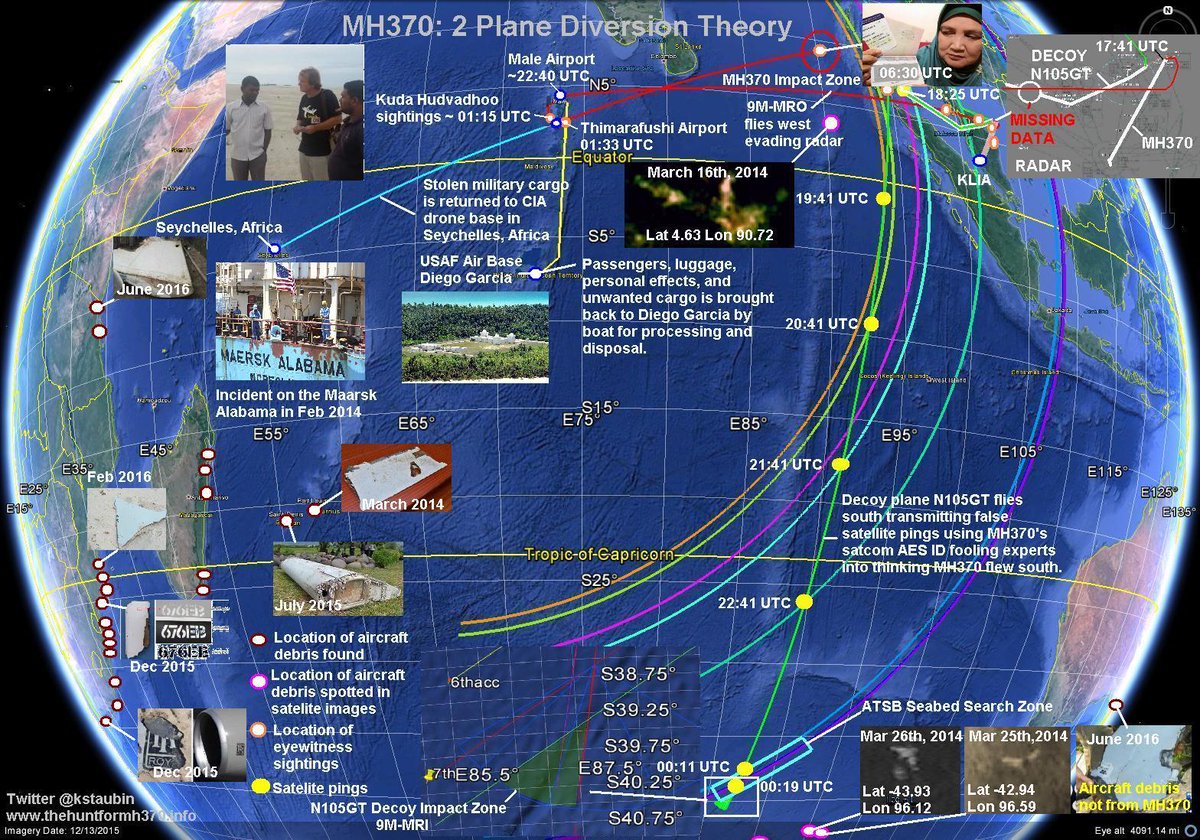 Who knows if it will ever be found, but one thing is for sure, if you follow the money, a clear motive for sabotage exists.
The REAL Reason Malaysian Flight MH 370 Disappeared

Proof Malaysian Flight MH370 at Diego Garcia' U.S. Military Base?

2017 The Untold Story Of Flight MH370